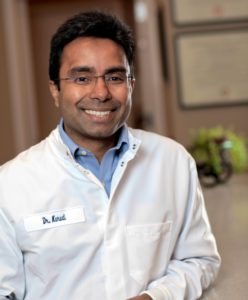 Dr. Naveen Kurudi – DMD
Dr. Naveen Kurudi graduated from Boston University in 2006 with honors and was an Omicron Kappa Upsilon Award winner. He has proudly been practicing dentistry in South Jersey since then.
His smile makeovers are the forefront of cosmetic dentistry. He is committed to improving his patient's smiles utilizing the highest standards of modern esthetic dentistry. His patients regard him as a gentle, humble, competent and caring provider. Every year Dr. Kurudi spends few days serving and participating in dental camps in New Jersey area sponsored by SMVA Trust charitable organization. This irreplaceable and one of a kind experience has shown to be fulfilling, gratifying and educational all at the same time. He is an active member of American Dental Association, NJDA and South Jersey Dental Association.
Dr. Kurudi and his wife Dr. Budda have a little boy and they both love spending time with him. He is a great admirer of nature and has fondness for gardening.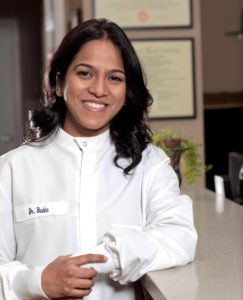 Dr. Swetha Budda – DMD, FIDIA
Dr. Budda graduated from Rajiv Gandhi University, India in 2007 and has been practicing dentistry ever since.
Later she moved to United States and graduated from Boston University Goldman school of Dental Medicine in 2013. Dr. Budda is the member of Spear Academy and American Dental Implant Association . Her dedication to the practice of dentistry is most evident in the office, treating patients and striving for the perfection of her work. The love for the profession of dentistry and its challenges is what separates this dedicated professional from many of her peers. Dr. Budda gives her patients the best dentistry can offer by taking many hours of continuing education courses including implant placement and sleep apnea and utilizing newest forms of technology. Dr. Budda and her husband Dr. Kurudi love to give back to the community by participating in free dental screening camps. Dr. Budda has served in few missionary trips to Dominican Republic.
Dr. Budda also loves working with pediatric patients and has great understanding of their distinctive needs. In her spare time, Dr. Budda enjoys cooking, shopping, reading and spending time with her family.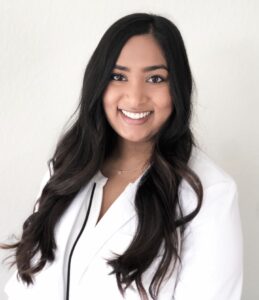 Dr. Niki Yerram, DMD
Dr. Niki Yerram received her Bachelor of Science degree from The College of New Jersey. She received her Doctor of Dental Medicine degree from the University of Pennsylvania School of Dental Medicine and graduated with Honors in Community Oral Health. She received advanced clinical and didactic training in general dentistry during her General Practice Residency at St. Barnabas Hospital in the Bronx. Dr. Niki is passionate and dedicated to the art of dentistry and remains current with the latest advancements in technology and modern dentistry. She understands the fear and anxiety that many people associate with going to the dentist and she is determined to make her patients feel comfortable and at ease. She enjoys taking care of her patients with no judgment and works with them to achieve their personal goals and bring their mouths back to health. When she's not working, Dr. Niki loves spending time with her family, traveling to new places, and eating different cuisines. She currently lives in Philadelphia with her fiancé, where they met during dental school.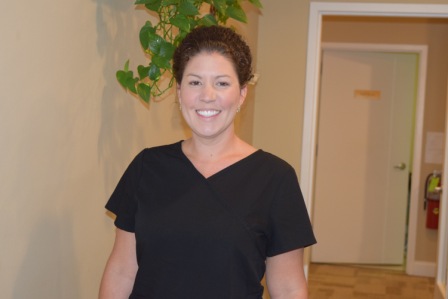 Siobhan Cianfrani – Hygienist
Siobhan received her degree in dental hygiene from Camden County Community College. She believes in providing the highest level of quality care to her patients. Siobhan's number one goal is to educate and motivate her patients to take an active role in achieving good oral health. She strives to provide a relaxing and comfortable atmosphere. Outside of practice, Siobhan enjoys spending time with her family and friends. Siobhan also has a passion for travel, live music and shopping.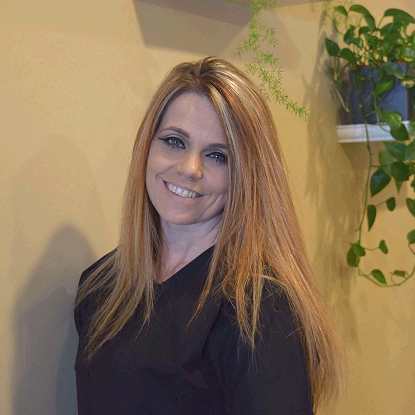 Lisa – Office Manager
As Office Manager at Cross Keys Dental since 2012 Lisa considers the practice and patients a part of her family. She thrives on camaraderie and pride of working in a State of the Art Dental Practice.
We have an opportunity to provide the highest level of care to the patients in our community & beyond. Lisa's favorite aspects of her job is to see the transformations made in our patient's smiles and know she had a part in changing someone's life. With a background in Human Resources and Business/Management she utilizes these skills to share resources and ideas to keep the practice on the leading edge of patient satisfaction.
When Lisa's not working she loves to spend quality time with her family.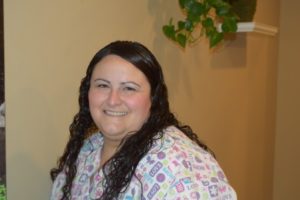 Omayra Ramos-Khan  RDA
Omayra graduated Camden county college Dental assisting program in 1999. Where she also made the Deans list. Since then she has been assisting for general dentist and orthodontist offices. Omayra loves to see patients walk out with a smile after the dental visit so she goes out of her way to make the patient feel comfortable. When Omayra is not at the office working she is at home spending time with her loving family and friends.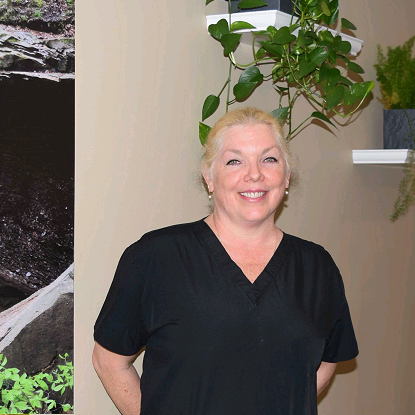 Leslie Milloy- Assistant
Leslie has been a dental assistant for over 20 years. She has attended both Camden Co. College and Cape May Co. College for dental assisting and x-ray licensure.
She appreciates the joy of a patient who has had their smile brought back to dazzling and working in a practice that is geared towards family, as well as the happiness of the doctor when the patient is laughing and happy with the results.
When Leslie is not at the office working, she is very active helping her husband in supporting homeless veterans and all veterans. Leslie and her husband love to ride their motorcycle and she also loves to cook.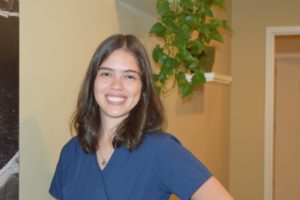 Adriana Chavarria

I graduated from Camden County College in 2015. As a Dental Assistant/Reception, I enjoy developing relationships with our patients and being a part of helping to improve their dental health. It's nice to see them smiling as they walk out the door knowing we took them out of pain or were able to make them feel better about themselves. I enjoy spending time with my family and friends.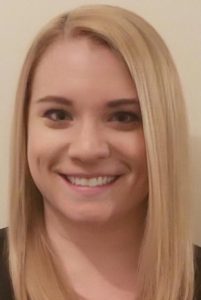 Jenifer Kinee – Hygienist
Jen received her degree in Dental Hygiene from Camden County College, where she was awarded for Academic Excellence and Excellence in Communication. Her main goal is to provide patients with compassionate, individualized care to suit their needs. Jen loves her job and helping people improve their oral health. She wants everyone to feel confident when they smile! In her free time, Jen enjoys going to the beach, spending time with family and friends, and listening to music.